1st Jeremiah Sullivan Memorial Lecture will focus on nuclear disarmament treaty, Monday, April 30th
Siv Schwink
4/24/2018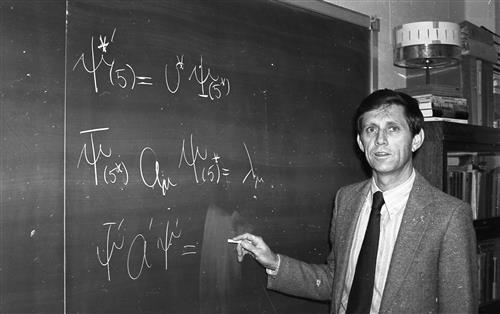 The late Professor Emeritus of Physics and former Head of Department Jeremiah Sullivan served as the third director of the Program in Arms Control & Domestic and International Security (ACDIS) at the University of Illinois at Urbana-Champaign, from 1986 to 1994. Now, ACDIS and Illinois Physics are joining forces to present the First Jeremiah Sullivan Memorial Lecture, taking place on Monday, April 30, from 5 to 6 p.m., in 141 Loomis Laboratory in Urbana. This event is open to the public; there is no admission fee.
Dr. Jürgen Scheffran, a professor of geography at the University of Hamburg and senior research fellow at the Institute for Peace Research and Security Policy Hamburg, will deliver the talk, "Nuclear Disarmament and Civil Society: The Treaty on the Prohibition of Nuclear Weapons and the Nobel Peace Price for ICAN 2017."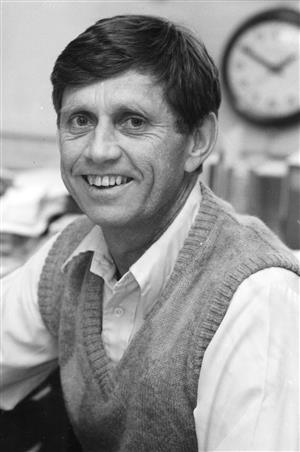 ICAN (the International Campaign to Abolish Nuclear Weapons), a coalition of non-government organizations in one hundred countries that advocated for a strong and effective nuclear weapon ban treaty, was awarded the 2017 Nobel Peace Prize for its major role in the signing of The Treaty on the Prohibition of Nuclear Weapons, which is currently backed by 122 states. Scheffran participated in the ICAN movement.
Scheffran, whose research focuses on climate change, security and conflict resolution, and human-environment interaction, taught and researched climate change at Illinois from 2004 to 2009, prior to his appointment at Hamburg.