Diversity, Equity, and Inclusion: Women in Physics
As of 2019, 18 percent of students studying to earn a physics bachelor's degree at the U of I are female, which is close to the national average. Our graduate program has the highest percentage of female students (27 percent) among Big Ten physics departments. As a community, we are dedicated to rejecting the status quo and want not only to encourage more female students and researchers to join our ranks, but also to support the women already working within our department. We believe that we will be most successful only when everyone with a passion for research, education, and outreach can work within our community without fear of discrimination or harassment based on race, color, sex or sexual orientation, gender identity or gender expression, religion, culture, national origin or ancestry, or socioeconomic status. We recognize that discrimination and bias based on gender and gender identity are all too common and aim to strengthen a departmental culture that makes these incidents rare and unacceptable in every way. Furthermore, we want to actively maintain and reinforce an environment where women and gender minorities can thrive and feel supported and empowered as researchers, members of our community, and, quite simply, people. Through our work, we wish to present these individuals with tools for success, provide resources for amplifying their voices, and offer any aid necessary for making everyday experiences in the Department of Physics encouraging and positive.
January 2022
Physics at U of I will be hosting the 2022 Conference for Undergraduate Women in Physics, Midwest Region.
August 2019
The physics department is sponsoring an overnight retreat for women and gender minorities in physics and astronomy co-organized by a group of graduate students in both departments. It will take place at Camp Kiwanis (about half an hour away) starting late in the afternoon on August 20th and ending in the evening of the 21st. It's absolutely free and transportation, lodging (indoors, in cabins), and food will be provided. We will split our time between workshops, talks and discussions aimed at making our experience at the university better and fun outdoors activities and indoors arts and crafts projects. Attendance from all age and experience groups is welcome.
May 2019
Enhancing Stereotype Awareness Workshop: As physics is becoming a more diverse and inclusive field and, at the same time, more physicists are speaking honestly about their own experiences within it, it can be difficult to assess one's own behavior and determine instances when we may unknowingly act out of bias or based on harmful stereotypes. To better work with each other and improve not just ourselves but also our field, it is useful to think of ways in which we can be more aware about invisible factors that at times influence our behaviors and cause discomfort, fear or misunderstanding in others. In the Enhancing Stereotype Awareness workshop some of these issues will be addressed through interactive activities and group exercises. Participants will explore the formation and perpetuation of stereotypes and how to critically analyze them, increase their awareness of how stereotypes affect our behavior, and discuss other costs of stereotyping.
While the workshop is organized by the Women in Physics and Astronomy group, it is open to everyone interested in improving their communication with colleagues, collaborators, potential employers and even friends. Designed to spark conversation and introspection instead of trying to state some 'correct way' of behaving, this workshop will aim to increase awareness and lead each individual to better understand and examine their own behavior, modifying it in the process in ways that suit them best.
This workshop will be facilitated by the Office of Inclusion and Intercultural Relations. It will take place on Tuesday April 30th in Loomis Lab 276, starting at 6:00 p.m. Coffee and refreshments will be provided.
November 2018
To kick-off Intersectionality Week in the Department of Physics, Women in Physics and Astronomy invite you to a panel discussion introducing the concept of intersectionality and outlining its relevance for issues of diversity, representation and education in physics and STEM fields in general.

Featuring experts in social science and physics education, this panel will aim to answer questions about how we can best talk about the complexity of identities (What does it mean to experience both oppression and privilege? How have past reforms and attempts at diversity related activism fallen short due to lack of intersectionality? How can we use the framework of intersectionality to be better teachers, better collaborators and better physicists?) represented in our department and the larger scientific community. The panel will conclude with a Q&A session and light refreshments will be served.

We hope you can join us!
October 2018
Hosted by Illinois GPS (Guidance for Physics Students) and WiPA (Women in Physics and Astronomy), the Solidarity and Celebration Hour will be an opportunity to reaffirm the contributions of women and nonbinary folks to the field of physics and society at large.

Particularly in light of the recent CERN incident and the barrage of media discussing sexual assault, this space is intended to be a place where we can eat comfort food, be kind to each other, and celebrate our newest woman Nobel prize winner, Dr. Strickland, with a big cake!
September 2018
The Women in Physics and Astronomy group is excited to host a Poster Bootcamp next Monday 9/17 at 5:30pm in 222/276 Loomis with dinner afterwards. Celia Elliot will introduce you to the art of making a great scientific poster, and we'll have examples and a quick feedback session at the end as you make your own. This is a great event to come to if you have a conference or presentation coming up, or just want to learn or improve a useful skill. Bring a laptop and a friend, and let us know on our facebook event so we know how much food to get. Everyone is welcome!
August 2018
As a first step in building a supportive community for women and gender minorities in our department, we are starting the 2018-2019 academic year with the first ever Women in Physics and Astronomy Retreat at Camp Widjiwagan in Springfield, IL. This free, two-day camping retreat will be a great time to meet new people, learn about the department, and have fun! Food, housing, and transportation will be provided, along with a host of fun activities!
If you have questions or would like more information don't hesitate to contact us at wip.retreat@gmail.com.
Diversity, Equity, and Inclusion Contacts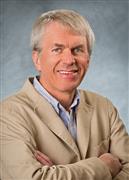 JAMES N. ECKSTEIN
Professor
1019 Superconductivity Center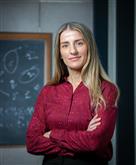 Associate Director of Outreach and Inclusivity
320 Loomis Laboratory