New Graduate Students 2022
New Graduate Student Check-list
_____All new grad students who will be employed as an RA or TA must complete an I-9 employment authorization form. The list of acceptable documents you will need is here: https://www.uscis.gov/i-9-central/acceptable-documents. Most students use their passport, driver's license and social security card. In addition, you will also need to complete the UI New Hire Forms. That information will be sent to you via e-mail.
_____All international students must check-in with the International Student and Scholar Services Office. Refer to the information at this link for details: https://www.isss.illinois.edu/students/incoming/checkin/index.html.
_____All new students should claim the Net ID and set a password. Your Net ID will be the first part of your illinois e-mail address before the @ sign. You can claim your Net ID via this link: https://netidclaim.illinois.edu/.
_____All new students should set up the University e-mail account and check it often for important messages: https:https://help.uillinois.edu/TDClient/42/UIUC/Requests/ServiceDet?ID=134.
_____All new students should get a University Identification Card (I-Card): https://icard.uillinois.edu/public/urbana-idc.cfm.
_____If you are an international student and you do not have a US social security number, you will need to obtain a TCN (temporary control number) from the I-Card Office at the same time you get your ID card (see item directly above). Please bring your TCN to 227 Loomis Lab.
_____If your official admission letter from the Graduate College indicated that you need to provide final, official transcripts or degree certificates, you should bring them with you (in an original, sealed envelope), or have them sent directly from your school to the Graduate College Admissions Office. If your school utilizes an online transcript download system, have the password for downloading them sent to the Graduate College. For transcripts from international schools, if you have only one set of original transcripts or degree certificates, and you need them back, you should take the originals to the Graduate Admissions Office located in the Graduate College at 507 East Green Street. They will make one true copy and give the originals back to you. An original transcript is required for all domestic schools.
____Before registering, you will need to have an advising meeting with the Associate Head for Graduate Programs, Lance Cooper, to discuss which courses to register for. The associate head will contact students to arrange one-on-one advising meetings -- either virtually or in-person -- sometime in July 2022. Information about Fall 2022 physics course options can be found here, https://physics.illinois.edu/academics/courses (be sure to select the Fall 2022 semester at the top of the screen) and information about physics PhD degree requirements is here: http://physics.illinois.edu/academics/graduates/degree-requirements.
____After you have had your advising meeting, the advising hold will be removed from your record, and you will be able to register for courses via the Enterprise System at this link: https://apps.uillinois.edu/selfservice/. You will need to enter the Course Registration Number (CRN) to register for a course. Those numbers are here (be sure you have selected the correct semester at the top of the screen - Fall 2022): http://physics.illinois.edu/academics/courses/. This link has the detailed registration information: https://registrar.illinois.edu/registration/registration-process/how-to-register/.
____ Attend the Physics Department New Grad Student Orientation. It will be held on Friday, August 12, 2022. (Time and location will be communicated closer to the time).
____Verify and update your personal information in the UI-Integrate Self-Service System (it is very important to keep your address up to date): https://apps.uillinois.edu/selfservice/.
____Familiarize yourself with Student Health Insurance: http://si.illinois.edu/. The University student health insurance plan is assessed automatically for all grad students upon course registration. If you already have health insurance and you do not want to be covered by the university student health insurance plan, you must officially opt out of the plan by providing proof of comparable coverage. See the link above about how to opt out, and note that there are deadlines each semester by when you must opt out.
____Complete the required McKinley Health Center new student health immunization forms: http://www.mckinley.illinois.edu/new-students/immunization-information.
____Familiarize yourself with Student Account and Billing Information (fee and payment due dates): https://paymybill.uillinois.edu/.
____Familiarize yourself with Qualifying Exam information (The exam is scheduled for August 20 and 21, 2022). This link has the Qual information: http://physics.illinois.edu/academics/graduates/qualifying-examination. The link to sign up to take the August 2022 Qual will be made available sometime in mid-July.
____For Non-Native English Speakers: If your official admission letter from the Graduate College indicated that you are required to take the EPT (English Placement Test), you should register for that test. More information about the EPT is here: http://www.linguistics.illinois.edu/students/placement/.
____ For those new students who will be a Teaching Assistant (TA) or a Grader TA, there is a required campus orientation called the Graduate Academy for College Teaching (for classroom TAs only) and the Symposium on Grading and Office Hours (for Graders only). These events will take place on August 15 AND August 16, with Micro - Teaching taking place at a time of your choosing on August 17 or 18. The sessions on the 15th and 16th are required. More information will be sent via e-mail, but please plan to be available on those dates for this required online TA training: https://citl.illinois.edu/citl-101/teaching-learning/conferences-workshops/grad-academy-for-college-teaching.
____Attend the Physics Department Microaggressions Workshop from 1:00 - 2:30 pm on Wednesday, August 17, 2022 in Rm. 204 Loomis. This is a required event for all incoming physics grad students, and you will receive an e-mail with the relevant information.
____For International Students: Register for a Foreign National Tax Status Review Appointment, only if you will be in the US and only if you already have a US Social Security Number. Register for a tax appointment via the following link for any date after September 10: https://www.obfs.uillinois.edu/payments-foreign-nationals/tax-status-review-appointments (Be sure to choose "New Employee" NOT "Renewal Employee"). It is important to have a tax review appointment to ensure your earnings are taxed at the correct rate.
___Attend the New Graduate Student Welcome Picnic to be held in September. More information will be communicated via e-mail as it becomes available.
Graduate Admissions Contact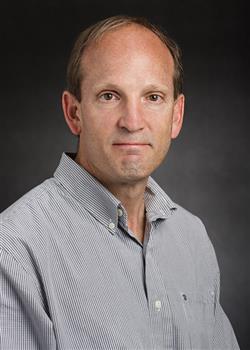 Have questions about the admission process?
Read through the Admissions pages or contact us.