Research Experience for Undergrads
Offered since 1994, the Physics Department at the University of Illinois hosts a 10-week NSF-sponsored Summer Research Experience for Undergraduates (REU) providing undergraduates the opportunity to conduct research under the supervision of our world-class researchers.
Students participating in this program will spend the summer, May 31, 2022 - August 5, 2022 (10 weeks), on the Illinois campus or working virtually and directly with senior physics faculty on challenging, meaningful projects. The summer experience will be aimed at developing students' "research literacy" skills and their exposure to the wide diversity of physics subfields (including experimental, computational, and theoretical approaches) in:
AMO Physics & Quantum Optics/Information Science
Astrophysics, Gravitation, Cosmology
Condensed Matter Physics
High Energy/Nuclear Physics
Biological Physics
Physics Education
Note: Our 10-week summer program is available to United States citizens who are students at institutions other than the University of Illinois at Urbana-Champaign. U. of I. students interested in attending an REU program can explore options at the national site.
Program Benefits
Throughout the summer program, REUs will enjoy the following benefits:
Working directly with Illinois Physics faculty and Sr. Researchers on challenging and relevant research projects
Professional development activities aimed at developing skills in research ethics, science communication, Resume/CV workshops, and professional networking
Social activities with other Illinois REUs and field trips to Fermi and/or Argonne National Laboratories
Stipend of $6,000, on-campus housing, travel to/from the program, and many other benefits!
Application Information
To receive full consideration for the program, apply online by March 4, 2022, however applications will be accepted on a rolling-basis until March 15, 2022, or until all projects are filled. A completed application consists of the following:
an online application, which requires 2 references (advice on getting strong reference letters can be found here. )
a 300-500-word "statement of interest" describing your personal goals and how you believe this REU experience could help you achieve those goals.
an official or unofficial transcript uploaded to the application.
The website Pathwaystoscience.org has resources with helpful information on preparing applications to summer research programs.
Eligibility
Students must be currently enrolled in an undergraduate program; recently graduated seniors are not eligible for the program.
Students must be a citizen of the United States or a permanent resident.
Students must have completed their sophomore year by June 2021 with at least 4 semesters of physics with an average technical (math/physics) grade point average of 3.0/4.0.

Note: This requirement does not apply to community college students. Interested community college students who have completed one year of studies are very much encouraged to apply to our program.

Students must be a major in physics or a related field.
Applications are not accepted from currently enrolled students at the University of Illinois Urbana-Champaign.
Offers will be made on a rolling basis after the application deadline until all positions are filled. Awardees will be notified by e-mail of their acceptance into the program and will be given a specific time window to accept or decline the offer.
---
The REU summer site program of the Department of Physics at the University of Illinois is supported by the National Science Foundation and Department of Defense, grant PHY-1950744 . Any opinions, findings, and conclusions or recommendations expressed on this website are those of the author(s) and do not necessarily reflect the views of the National Science Foundation.
Additional funding has been provided by the Department of Physics and by our generous alumni donors.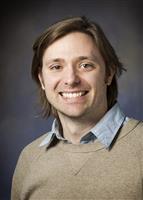 Professor
2115 Engineering Sciences Building