Diversity, Equity, and Inclusion
We Thrive on Diversity, Equity, and Inclusion
Our unique culture of open collaboration—the "Urbana style of physics"—draws talent from around the globe and from every walk of life. This allows us to attack the most relevant and pressing questions in physics with tremendous breadth of experience, unparalleled innovation, and great synergy. Physics Illinois has made and continues to make extraordinary contributions to our understanding of the Universe, to modern technologies, and to STEM-subject pedagogies. This open, interactive departmental culture also brings a tremendous advantage in training tomorrow's scientific leaders.
We recognize we can succeed in our core missions—research, education, and outreach—only if each member of our Physics Illinois community is free to contribute, without fear of bias or prejudice. We embrace diversity in our faculty, staff, and student body as a strength and we support the principles of academic freedom, equity, and inclusion as expressed in the University of Illinois' policy against discrimination and harassment. As a department, we are committed to actively promoting equity and inclusion and to safeguarding our community from intolerance with regard to race, color, sex or sexual orientation, gender identity or gender expression, religion, culture, national origin or ancestry, disability, veteran status, and socioeconomic status. Our hiring and admissions practices reflect these core principles and are based on merit, without bias.
U of I has been recognized for several years running by INSIGHT Into Diversity magazine's Higher Education Excellence in Diversity Award. For more information about the university's stance on diversity, equity, and inclusion, please visit the website of the Office of Inclusion and Intercultural Affairs, which hosts a Women's Resource Center, an LGBT Resource Center, and several cultural resource centers.
For campus information about discrimination and harassment prevention and reporting, please visit the websites of the Office of Diversity, Equity and Access, the Office for Student Conflict Resolution, and the University of Illinois Ethics and Compliance Office.
At Illinois, we care
At Illinois, we care about supporting all students who are impacted by sexual misconduct, and we have many resources available to assist with various needs related to these issues. Please visit WeCare to learn about the various resources available on campus for our students.
Our diversity-focused organizations
SUPS (Society for Underrepresented Physics Students)
SUPS is a community whose goal is to empower underrepresented minority students in physics and to educate all students about racial, religious, gender, and sexuality biases in physics and at large.


SWIP (Society for Women In Physics)
The goal of the Society for Women in Physics (SWIP) is to support women in physics and provide a social and professional network among the female students in the physics department. All majors and genders are welcome!

Women in Physics at Illinois
These informal quarterly gatherings of female and gender-minority graduate students, postdoctoral research associates, and faculty members in physics are coordinated by
Professor Nadya Mason
. The purpose is to have a safe space and forum to discuss issues relevant to female physicists. Invitations are sent out by email.
Ilinois GPS (Guidance for Physics Students)
This student group is dedicated to fostering a diverse, open, and scientifically-minded community within the graduate and undergraduate physics students at the University of Illinois. To promote those goals, the group runs activities including graduate-undergraduate mentoring, a yearly retreat, and periodic social activities.
Physics Diversity Committee
This committee, appointed by the head of department, is responsible for reviewing and implementing inclusive practices within the Department of Physics. The current committee chair is Professor
Jim Eckstein
.
Graduate Student Diversity Committee
This graduate student group, appointed by the associate head for graduate program, meets regularly to discuss graduate-driven initiatives that support inclusion and equity. The group also acts as a sounding board for the Physics Faculty Diversity Committee.
Diversity, Equity, and Inclusion Contacts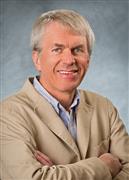 JAMES N. ECKSTEIN
Professor
1019 Superconductivity Center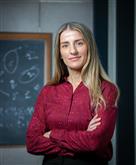 Associate Director of Outreach and Inclusivity
320 Loomis Laboratory