Excellent teachers
Illinois Physics takes great pride in the dedication, professionalism, and plain hard work of the scholars that meet one of our core missions—teaching.
2018 Nordsieck Award Winner
"To Smitha Vishveshwara, for the development of the course 'Where Art Meets Physics' that communicates the principles and elegance of physics through artistic expression."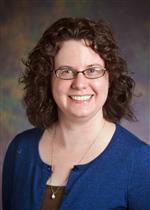 2018 Davis Award Winner
"To Elaine Schulte, for improvements to the training of physics teaching assistants and for enhancements to the curricula for physics majors."